Aluminium or uPVC windows for your apartment or villa - from just €4950
Master build offer such a wide range of renovation solutions and home improvements, that we can undertake all aspects of work on your property in Southern Spain, Gibraltar and Portugal.
We only use professional manufacturers of window frames, where we can guarantee the quality product that we sell to you.
We also deal with specific glass suppliers who can help us chose for you the exact type of glass you wish to use in your windows.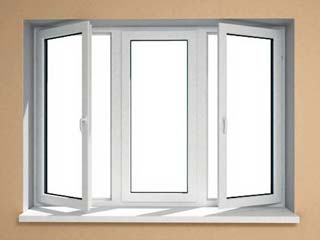 Most of our window frames come pre glazed, but if you want a bespoke type of finish to the glass in your windows, then we can help you chose the correct style for your requirements.
We can install:
Upvc windows
Aluminium windows
Wooden windows
All of our windows come with a variety of opening choices and window furniture.
As a multi services company we also have the specific trades to install the windows and give you a quality finish. The installation may involve firstly installing a pre-marker into the window space. A carpenter to fix the architraves, a lock smith to make the door secure, a plaster to make good the surrounding area of the window, and a painter to make good following the installation. We have all these skills and trades available so when we say we can install windows for you, we are actually saying the we will manage your job from the concept of the project to the finished works.