Air Conditioning energy saving controllers from just €195!
With this amazing new product we can help you to control the usage of electricity by guests or tenants (or even yourself) at your property.
Whether you are a landlord or a homeowner, you are probably worried about how much electricity your tenants or guests are using by running air conditioning systems unnecessarily, leaving you with high electricity bills.
This revolutionary product, slim line and modern in appearance, fits right next to your air conditioning units or your trip board.
[row_fluid][span8]Here are just a few of the benefits of the AC Guard Meter: [check_list]
Reduce energy consumption
No more high bills
Save money
LCD screen displays usage
Intelligent warning system
Eco-Friendly
[/check_list][/span8] [span4]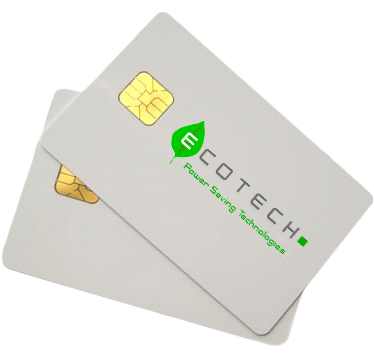 [/span4] [/row_fluid]
The AC Guard Meter is very versatile and can be installed to meet almost every clients' needs – this system not only monitors and regulates your Air Conditioning units but, if configured correctly, can monitor other electrical appliances and even the whole house.
[row_fluid] [span4]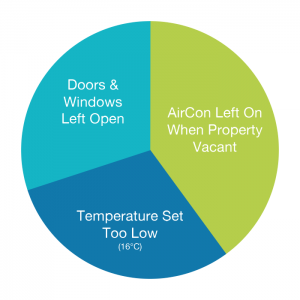 [/span4][span8]
The cost of Air Conditioning misuse!
If properly used air conditioning should cost less than 20,00€ per week, but in cases of misuse it has been known for property owners and landlords can be faced with bills of up to 200,00€! This happens when the unit is run at very low temperatures over long time or purely because the tenants or guests just forgot to switch it off. Whichever the case, it results in high electricity bills, unnecessary repairs, maintenance and extra expenses.[/span8][/row_fluid] [row_fluid] [span4]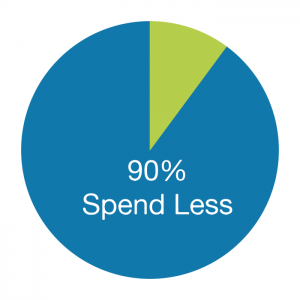 [/span4][span8]
90% of Guests & Tenants spend less with the AC Energy Consumption Controller!
It has been shown that when tenants are more aware of their electrical consumption it can be enough to drastically lower their usage. These days it is normal to think that most people are more eco-friendly than they were in 2014, but by using the Credit Allowance Cards supplied with each AC Energy Consumption Controller, guests and tenants are charged for their energy consumption before they enter the property, making them more aware of what they are using.[/span8] [/row_fluid]
The following video shows a step by step explanation of how the meter works.
If you like the idea of lower electricity, and let's be honest; who wouldn't, get in touch and we will be happy to discuss a price for the installation of a meter at your property.