Your apartment or villa painted for a great price!
[row_fluid][span6]
When quality matters, to you and to us.
Our pride takes first place in our painting work. We work in private properties, where every little imperfection is noted! We strive for excellence. The advantage we have over most other painting companies in southern Spain and Gibraltar is that we also offer other multi service home improvements. This means that we can deliver the highest level of quality to our clients.
Painting is not just about dipping a brush in a tin of paint and attacking a wall! The major part of the work when we receive a painting contract from one of our clients is to prepare the job for the paint work.
[/span6] [span6]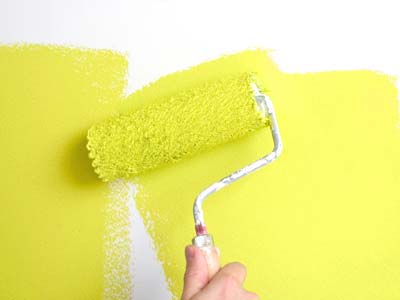 [/span6] [/row_fluid]
This involves:
[arrow2_list]
Preparing the walls
Removing any imperfections on the walls before we start
Filling any cracks and holes before the paint goes on the walls
Undercoating the area
Water sealing if necessary
[/arrow2_list]
And only then can the job of painting begin
Obviously this takes time, but the biggest part of any painting work is to first prepare the surfaces that are going to be worked on.
We strive to deliver what we promise, and what we promise is a quality finished job.
Not only is our paintwork to the highest standard, but so is our attention to customer satisfaction. It is always good to have an empty house to work in (no furniture, no curtains, no people!) but that is not a reality so we sheet up or move furniture in order to keep it clean and paint free. We take down the soft furnishings and store them away in a place until it is time for then to be replaced again; all part of the job.
And we work around you the owner.
So if you have a key holder that you work with, we are also happy to collect keys and get the work done before you arrive to your home.
We undertake interior and exterior paint work, using only the quality paints that we know we can guarantee to give a good professional finish.
For some of our holiday home owners we have a continual rolling programme of renovation and refreshing the property, which is especially important when the property is on the rental market. Out of season freshening up is a large part of the work that we undertake; painting apartments in between rental seasons, freshening up the lounge, the dining room, the bedrooms or the kitchen. It is surprising how a coat of paint can give the property a whole new look, and a light bright and airy feel.
We can also advise on colour schemes, and pint effects.
Masterbuild painting services will give you the whole job, at a quality that you deserve.