[spacer] [row_fluid][span6]
When you use a good plasterer you know about it!
Through our multiservice division we offer a full range of plastering services.
Our plasterers are professionals who have a good eye for detail and with a vision for the full finished job.
When we are plastering for our clients, we don't just have the job of plastering in mind, we have to look at the whole finished job. This for example could be plastering over a newly brick built wall, which ultimately needs to be painted or plaster boarded to give a total quality finish or skimming ceilings and walls, and attaching plaster decorative wall and ceiling attachments; and we only use quality materials which we can guarantee.[/span6][span6]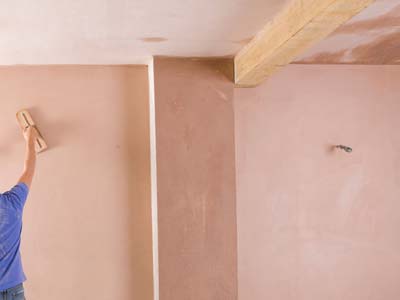 [/span6] [/row_fluid]
Our services go far beyond:
[arrow2_list]
plaster repairs
water damage
blown plaster repairs
holes in ceilings and walls
plaster coving
ceiling replacements
plaster boarding
skimming
rendering for external walls
[/arrow2_list]
The benefit of using the Masterbuild Plastering Service is that we are not just a plastering company; we offer the whole range of multi service work, which means we can manage any remodelling or renovation projects you have whether they are large or small areas that you need us to deal with.
[row_fluid] [span4] [/span4] [span4] [/span4] [span4] [/span4] [/row_fluid] [spacer]