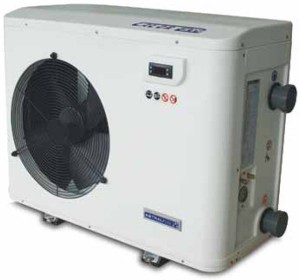 If you are reading this article and you have a swimming pool heater, you need to know how too look after it!
If you take care of your pool heat pump then it will last for many years and will continue to work effectively and efficiently.
To extend the life of your pool pump you should consider the following points:
[ok_circle_list]
Do not try to repair and maintain the internal parts of the heat pump as this should only ever be carried out by a technical engineer. Our engineers at EnviroCare help you with. Not only could you damage the pool heat pump, but you could also hurt yourself if you try and work on the internal parts.
Always make sure that your swimming pool heat pump has good airflow around it. To do this you must also keep the sides and the top free from obstructions such as shrubs and walls.
Remove all leaves, garden plants and rubbish that may land on the heat pump immediately.
At the bottom of your heat pump you have a condensation drain; this must be kept free from obstructions like dirt, weeds, or other types debris.
Rain water collected via guttering for example should not be directed to pour onto the pool heat pump. The pump can operate well under normal rainfall but if you have a constantly leaking pipe for example, which is leaking on top of the heat pump, then this can damage it.
Ensure that your garden water sprinklers are not pointing in the direction of your swimming pool heat pump. This direct water flow is not good for it in the long term.
Even if you are not planning to use your heat pump regularly you should still operate it frequently to ensure that it does not corrode or suffer any other issues that would mean in the long term your pool heat pump will break down. Use your heat pump!
Make sure that the maintenance of your pool, and the pool cleaning is conducted by a professional who understands the principle of keeping a pool clean and fresh.
For a yearly service of your pool pump, call in the experts. EnviroCare SL will be happy to maintain your swimming pool heat pump on a regular basis. In turn this will help keep the cost of running the heat pump low, and the performance of the heat pump high.
[/ok_circle_list]